If last week we reviewed the fabrics for engagement and wedding preparation, this week we are going to the wedding!
Guest dress: What should I wear?
The first thing to keep in mind when choosing a dress is to know thel dress code of the wedding. Sometimes it is indicated on the invitation itself, although it can also be marked by the time and season of the celebration.
Let's start by breaking down the trends, depending on the time of day of the event.
Ideas for daytime weddings
In these cases we will go for a diseño midi midi or ankle-length design.Being daytime also, we will avoid dark tones and brightness.
This 2023 also comes marked by vibrant colors, ideal for these occasions.
Patterned chiffon
Undoubtedly, one of the fabrics of the season. Thanks to its fresh and vaporous nature, it allows us to play with its transparency and movement.
Some examples from our extensive collection of printed chiffons:
Bright colors
Colors such as fuchsia, orange, yellow and in general, all those bright shades are trendy this season. Mostly worn plain or with small prints.
Among all our smooth and classics, we highlight:
Evening Guest
And after reviewing the daytime trends, we move on to the evening guest, with three clearly marked trends: sequins, mauve/purple and lingerie style.
Sequins
In addition to the proposals that we already presented last week on fabrics embroidered with sequins, this time we add:
Color: Purple
Purple is the now Black. Or at least, that's what this year's trend says. For evening events, we see a variety of proposals with this color as the protagonist. As well as its lighter version, in mauve.
Let's see our choices:
Lingerie Style for Guests
A comfortable but elegant stylethat can be applied to dresses, jumpsuits or shirt dresses.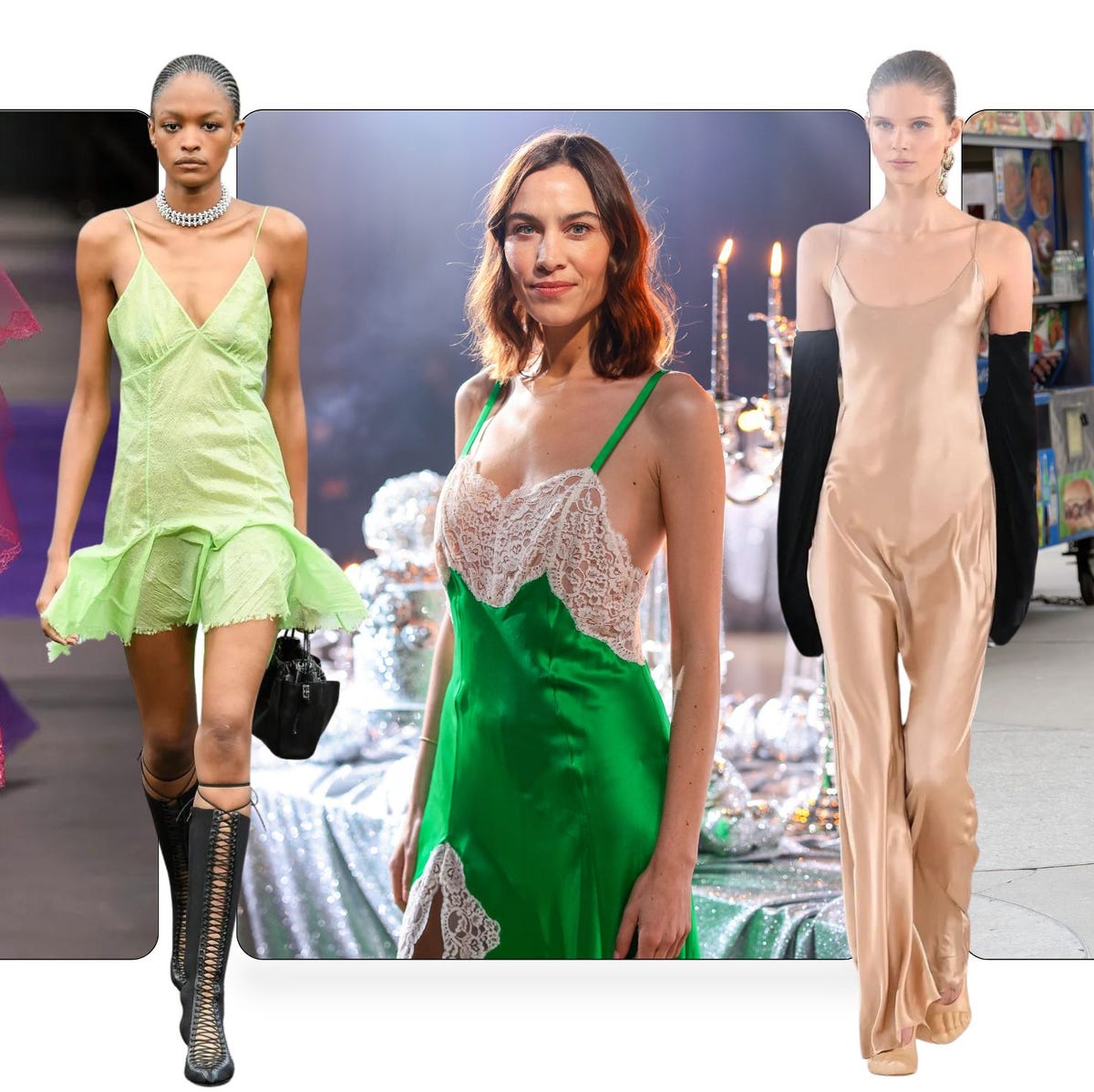 To make a lingerie style dress, it is important to pay attention to the drape of the fabric.
And you, do you have a wedding this year? do you already know what you are going to wear? Tell us about it! We read you on our social networks.
If you need help on these or other fabrics or want more information, you can contact us through the usual channels. We are waiting for you in our store in Seville or through our website.
Cover image: Image by Freepik